Help! Piojitos Vilanova, the best service in the best area
Do you have a lice problem in Vilanova i la Geltrú? Do you need to remove lice and nits in Vilanova? Although you may feel that it is a difficult problem to solve, you should know that Help! Piojitos is at your disposal to stop worrying. And you can rest assured, the results are guaranteed. Do you want to know why we are the reference when it comes to removing lice?
Guaranteed results: eliminating lice in Vilanova has never been so easy
Enter Help! Piojitos de Vilanova i la Geltrú is the first step to end the problem of pediculosis. Our professionals, trained to eliminate lice in Vilanova, are ready to take action.
In addition to the long-term savings, since with a single session you end up with the problem of lice and nits, we also stand out for guaranteeing results. Have you tried different shampoos and lice always come back? If you need to eliminate lice in Vilanova and stay calm this is your best solution.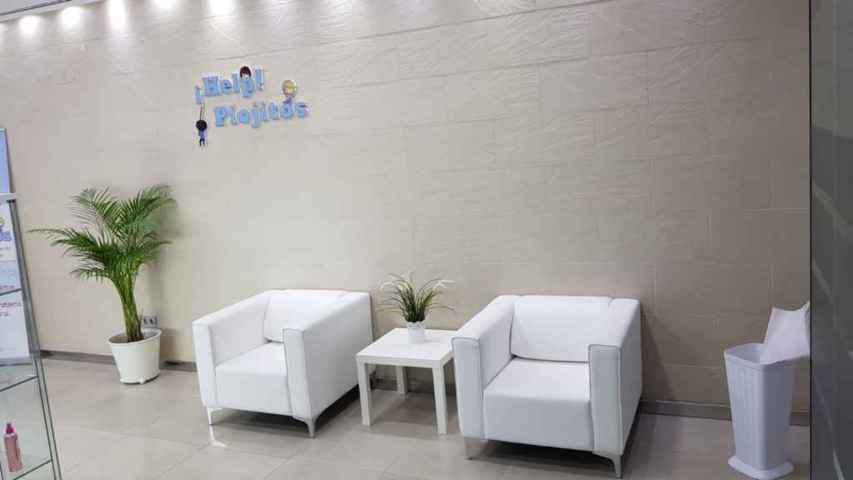 Natural treatment and completely respectful of the patient's health
Help! Piojitos Vilanova uses, as it is a brand of the house, respectful and natural treatments. Why have we invested in this technology? Because our goal is for fathers and mothers to stay calm. No chemical products that attack the scalp of the smallest. We only apply harmless mechanical treatments for the health of the smallest.
Eliminate lice in Vilanova, where can I go?
The facilities of ¡Help! Piojitos Vilanova is located at street level. Inside the latest technology is deployed in its more than 45 square meters, allowing work with comfort, speed and confidentiality.
If you want to get to our facility by car you can do it easily and park both in the surroundings, as in the blue area that is less than 5 minutes walk. And, if you prefer to use public transport, you have the L1 and L2 lines nearby. Easier impossible!
What can I do during the treatment to remove lice and nits?
The treatment is quick, simple and completely painless. The parents, during the session, have at their disposal numerous shops in the surroundings, as well as supermarkets. In addition, there are also bars and restaurants, perfect for a snack during that time.
Help! Vilanova Piojitos: remove lice and nits easily and quickly
You already know: if you have a pediculosis problem in Vilanova, come and see us. We will treat you as you deserve, and you will know that your satisfaction is our top priority. We will be happy to assist you!